We Understand,
Emergencies Are Stressful.
We Care About You And Your Pet.
Animal Emergency Care of Braselton
Understands Emergencies.
Our veterinarians and staff members understand the urgency, frustration, and fear you experience when your pet becomes suddenly sick or injured.
About Animal Emergency Care of Braselton
Here at Animal Emergency Care of Braselton, we take pride in the first-class veterinarian services we provide. From a dedicated emergency care staff to our affordable services, we are always ready to provide the lifesaving services your animal is in need of. We understand that a pet emergency can occur at any time of the day or night, which is why we provide services from 6 pm to 8 am during the week and 24 hours on the weekends. This means if you can't get your pet in to see your regular vet, there is no need to stress. All you need to do is bring him into our facility and we can assess his needs and provide the necessary services.
---
Benefits of Taking Your Pet to the Emergency Care Clinic
When you take your pet to a regular veterinarian, there is a good chance that you will need an appointment. When you bring your pet into our clinic, though, you don't have to have an appointment because we understand that veterinarian services are often needed without a prior warning. Take for example that your cat gets out of the house and ends up in the woods. When you find him, you realize that he has his leg stuck in a branch. Once you move the branch, it becomes obvious that the cat's leg is broken. You don't want to wait until the next day to bring him to the vet. Instead, you should have him seen and treated as soon as possible; this is why our emergency care clinic is of the utmost value. Even if it is 2 am in the morning, you can bring your cat in and we can assess and treat him as needed. We even offer services for treating seizures. All staff members at our clinic have been extensively trained and understand the urgency of treating your pet with top-notch care. We don't want you to fear that your pet is not receiving the care he needs and deserves, and we stay on top of keeping you informed of the services we are providing to your pet. Whether you bring in a cat, dog, or some other type of pet, we will treat him like our very own.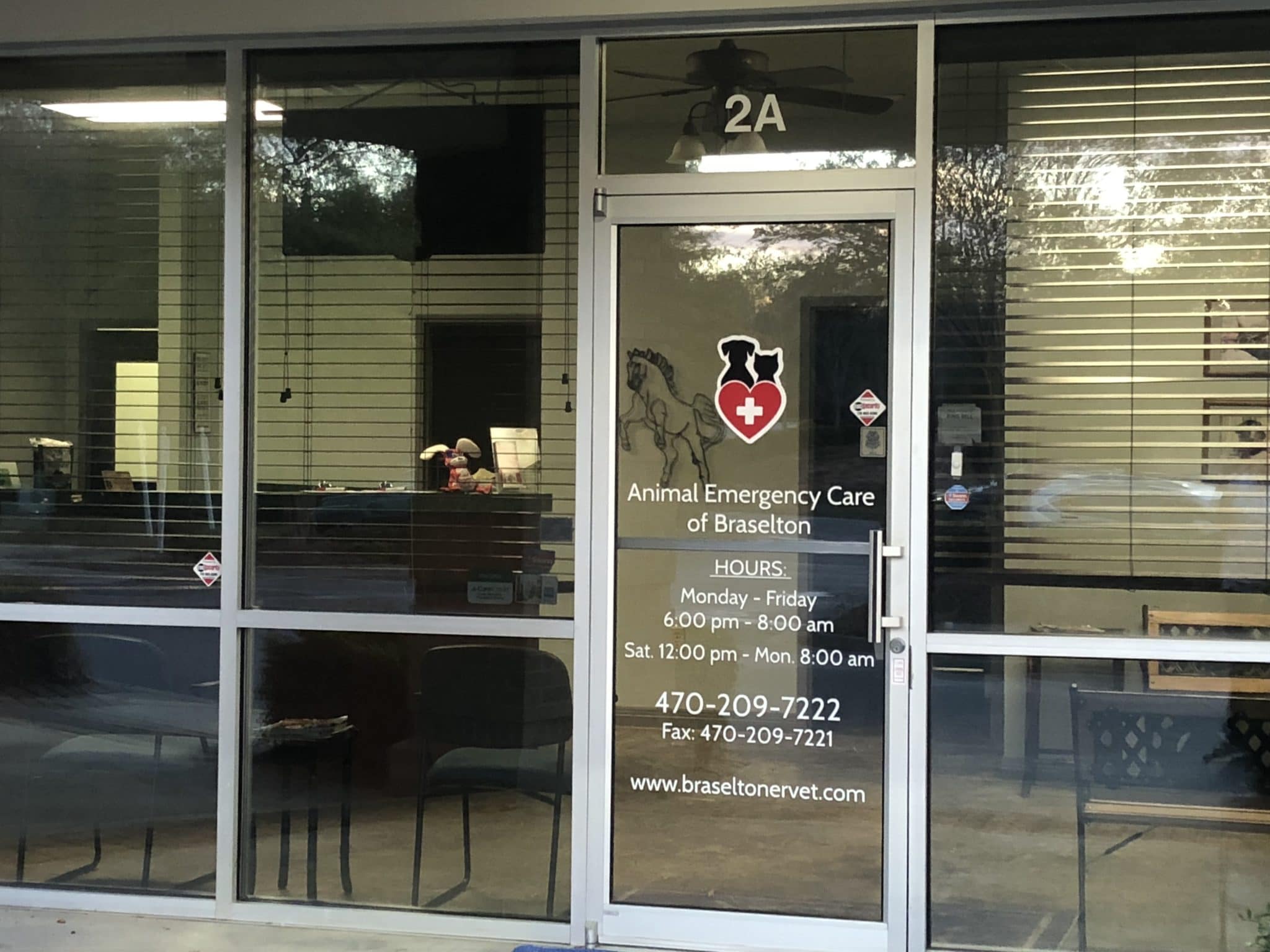 Testimonials
---
Contact Our Trusted Veterinarian in Braselton for More Information!
Contact us today to learn more about our various emergency pet services. We are here to improve the overall quality of your pet's life and we look forward to building a long-term relationship with you and your pet.
---